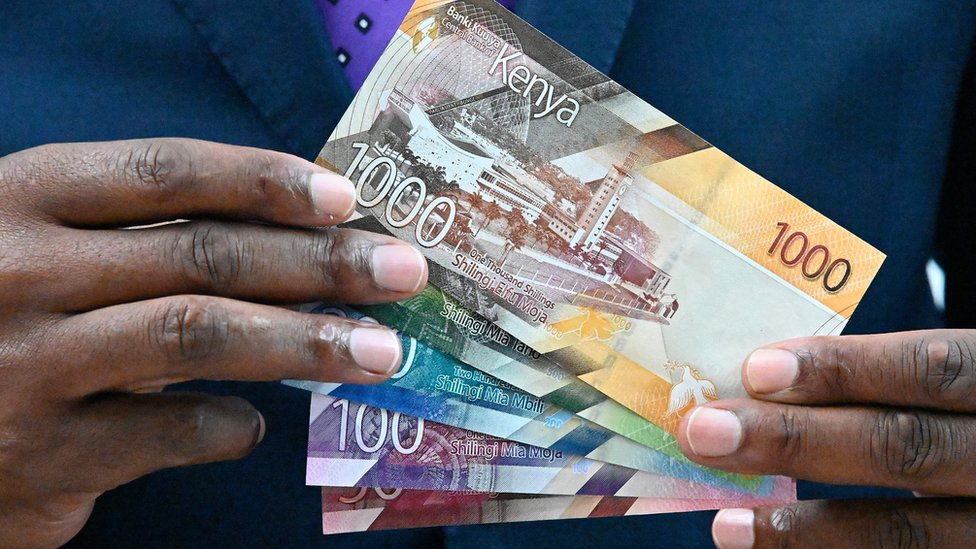 By Edwin Birech and Gerald Omumbo – Officers at Transparency International Kenya

Two weeks ago, the world woke up to a damning investigative expose by Al Jazeera dubbed 'Gold Mafia'-detailing how the gold smuggling business is done in Zimbabwe, especially where local and foreign banks are used as conduits to launder money. More startling is how politically exposed persons abuse powers entrusted to them by the public to augment money laundering and Illicit Financial Flows (IFFs). Financial crimes that are robbing of Africa an estimated US$88.6 billion annually that's about 3.7% of the continent's gross domestic product – according to the Economic Development in Africa Report 2020.
The Al Jazeera's Gold Mafia expose detailing the step-by-step process of how countries in Africa are losing money and resources through illicit flows and money laundering should serve as a wake-up call to Kenya which is estimated to be losing an average of Ksh40 billion every year since 2011 through the two financial crimes. In fact, the UNCTAD's Economic Development in Africa Report 2021 estimates the losses to be nearly half of Kenya's domestic revenue. Besides, one of the architects of the criminal activities exposed in Gold Mafia – Kamlesh Pattni, is allegedly the chief architect in the Goldenberg scandal, involving the export of gold and diamonds that hit headlines in the 1990s all through to 2003, where Kenya lost almost $1Billion to payment of subsidies to Goldenberg – a company associated to Mr Pattni. With a Kenyan being involved in the scam, the expose places Kenya at greyscale within the radar of the Financial Action Task Force (FATF).
Illicit financial flows refer to money that is illegally earned, transferred or used, typically to evade taxes or other regulations. This can include activities such as tax evasion, corruption, trade mispricing, and money laundering. Money laundering is a process through which "dirty" money, is concealed to make it appear as though it was obtained legitimately, or it is "clean" money. It disguises illegal profits without compromising the criminals involved who wish to benefit from the proceeds. For this to happen, money has to be moved from direct association with the crime followed by concealing the trial to hinder pursuit and lastly making money available to the criminals. These financial crimes deprive African countries of much-needed funds for development and economic growth.
Africa, as a continent is endowed with huge natural resources, including gold, oil and gas deposits among others which if managed well can make any nation sustain itself and bring about economic and social transformation without going the route of Foreign Direct Investment. The impact and consequences of illicit flows and money laundering if not curbed are dire. It weakens the economy by encouraging corruption and undermining the rule of law and the functioning of government institutions, including criminal justice systems. It also erodes the tax base besides discouraging public and private investment. They impede structural transformation, economic growth, and sustainable development. IFFs and money laundering deprive governments of the resources required to build effective institutions that promote the realization of human rights and the rule of law.
In Kenya, IFFs and money laundering dissuade resources from essential services and fuel crime and corruption. The main economic activities perceived to be contributing to IFFs and money laundering in Kenya are through public procurement, real estate, vehicle importation business, manufacturing and banking sectors and are predominantly a result of corruption mainly originating from public procurement and businesses that are influenced by well-placed individuals and politically exposed persons. This is often through the use of public-private partnerships, nominee relationships and front companies to disguise the identity of the players during bidding, the use of rotational tenders, direct embezzlement, as well as tax evasion linked to all predicate offences.
IFFs and money laundering are difficult to track, and a lot hard to be measured as they are done in a hidden manner. In tackling the vices, there is a need for Kenya and the agencies responsible for the fight to better understand IFFs and money laundering origins all through to the destinations, avenues where these vices pass, the types, volume and more importantly the impact IFFs and money-laundering has on resource mobilization for a country.  Destinations of IFFS and proceeds of money laundering from Kenya are often listed to tax havens like Mauritius, Nigeria and the UAE. Here, they are used as transit points before they are moved internationally. Kenya's legislative and institutional frameworks for combatting IFFs and money laundering are seen to be fundamentally adequate.
The agencies established for instance the Ethics and Anti-Corruption Commission (EACC), the Directorate of Criminal Investigation, the Kenya Revenue Authority, the Financial Reporting Centre and the Asset Recovery Agency as well as the Office of the Director of Public Prosecutions (ODPP) among others needs to up their game in the fight against illicit financial flows and money laundering. They need to work closely with non-government actors such as financial institutions, and civil society organizations for the provision of information on IFFs, corruption and tax evasion, and to help raise awareness about the risk of IFFs to the public.
Further, Kenya must also move to solve the teething problems on the comprehensive implementation of Beneficial Ownership Transparency registers, by requiring not only companies that win public tenders to have their Beneficial Ownership data publicly available, but all companies. This can help to prevent the use of anonymous companies to hide illicit financial activities.