Transparency International Kenya offers FREE legal advice on corruption related cases under the Advocacy and Legal Advice Centre (ALAC).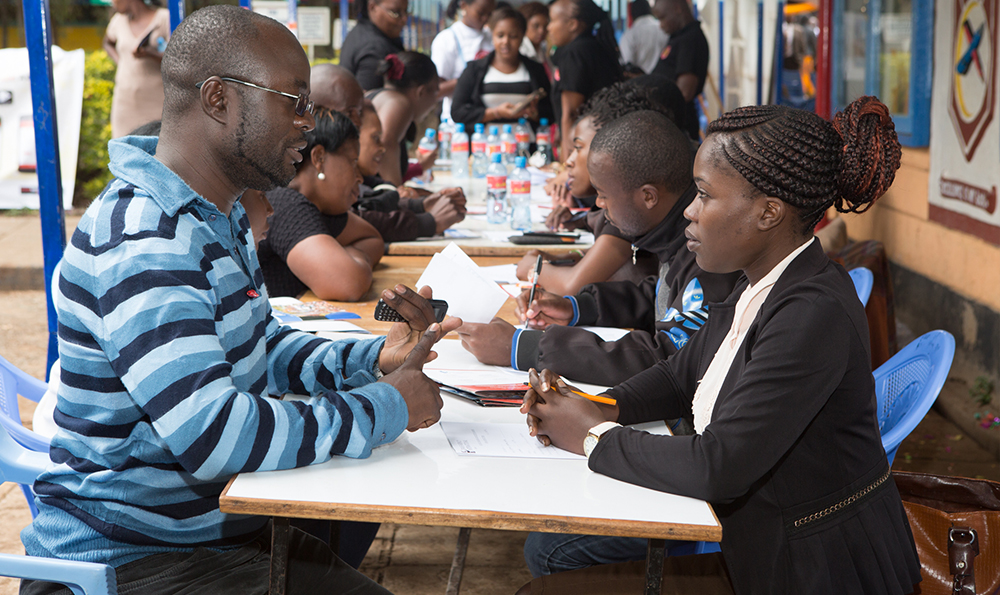 Advocacy and Legal Advice Centre (ALAC) is a walk-in, call-in and mail centre where any person can obtain free and confidential advice on corruption cases. TI-Kenya in collaboration with government commissions and coalition partners against corruption in Coast, North Rift, Western and Nairobi regions are working to empower citizens to actively participate in the fight against corruption in Kenya.
Although corruption affects Kenyans seeking public services in key sectors like water, security, education and health, research shows that many corruption cases go unreported.
Why I haven't reported corruption related cases;
No action would be taken
I did not know where to report
It did not occur to me that I should report
Fear of self incrimination
Fear of intimidation
ALAC works with communities to empower them to overcome these reasons for not reporting corruption. ALAC also offers a unique opportunity for the fight against corruption in Kenya as it gives opportunity to gather data on graft incidents in various public and private institutions.
Receive complaints on corruption
Provide legal advice on the cases
Refer the case to relevant institutions of government and track the progress of the complaints through the IPCRM system
How can ALAC assist you in the fight against corruption?
TI-Kenya works in partnership with both state and non-state actors in assisting Kenyans beat corruption. Some of the Non-state actors that TI-Kenya works with include Kituo cha Sheria, Christian Legal Education Aid and Research (CLEAR) and FIDA amongst others to scrutinise individual cases and advise those affected accordingly.
ALAC officers refer cases to relevant government commissions for further action as indicated below.
| | |
| --- | --- |
| Corruption related cases | The Ethics & Anti-corruption Commission |
| Human rights related issues | The Kenya National Commission on Human rights (KNCHR) |
| Complaints on public service delivery | The Commission on Administration of Justice (Ombudsman) |
| Hate speech related cases | The National Cohesion and Integration Commission |
To receive FREE advice on CORRUPTION related cases, you need to:
Visit the ALAC office in your region
Call/SMS the ALAC office in your region
Email the ALAC office in your region
Attend mobile legal clinics organized by ALAC
Write a letter to the ALAC
Contact TI-Kenya head office directly
ALAC will not be involved in any propaganda that may compromise the integrity of any partner institution.
ALAC will not be used to settle scores between rival groups.
ALAC will not try to fight corruption or even represent the communities single-handedly. Instead, ALAC will work with the communities to impact change in the attitude and behaviour on anti-corruption initiatives.
ALAC will not be engaged in local politics or any activities that might interfere with its objectives.
ALAC will not provide solutions to every case that might come up but would like to encourage the citizen to bring forward genuine information that will help the citizen to join in the fight against corruption.
ALAC will not investigate corruption cases
ALAC ELDORET
FIMS Building, Nandi Street Opposite Nandi Arcade, 3rd Floor, Room C26
Tel:

+254 53 2033100
Hotline:

0800 720 721
Cell:

0704 899 887
Email:

alaceldoret@tikenya.org
ALAC MOMBASA
1st floor Room 10, Jubilee Insurance Building (Arcade),
Moi Avenue
Tel:

072 841 88 22
Hotline:

0800 720 721
Email:

alacmombasa@tikenya.org
ALAC NAIROBI
Kindaruma Road, Off Ring Road, Kilimani. Next to Commodore Office Suites Gate 713; Suite 4
Tel:

0701471575
Hotline:

0800 720 721
Email:

alacnairobi@tikenya.org
ALAC WESTERN
Harleys Building Oginga Odinga Street, Opposite Blackberry Uniform, First Floor Room A5
Mobile:

0716 900 227
P.O. Box:

3560-40100
Email:

alacnairobi@tikenya.org